Leadership
Our leadership team consists of boards of directors, who are unpaid volunteers, and an executive team, who partner to ensure the vibrancy and relevance of Christian Living Communities (CLC) mission. Our boards and leadership team members adhere to the highest ethical and moral standards in the governance of CLC and Cappella Living Solutions.
Leadership
Our leadership team consists of boards of directors, who are unpaid volunteers, and an executive team, who partner to ensure the vibrancy and relevance of Christian Living Communities (CLC) mission. Our boards and leadership team members adhere to the highest ethical and moral standards in the governance of CLC and Cappella Living Solutions.
Executive Leadership Team
Jill Vitale-Aussem
President and Chief Executive Officer
Jill Vitale-Aussem serves as President & CEO of Christian Living Communities, a Colorado-based, not-for-profit, faith-based organization serving more than 3,000 older adults and their families through its 23 owned and managed communities located in six states as well as its services of adult day, home care and consulting.
Jill has over twenty years of experience leading nursing homes, assisted living and life plan communities. Prior to joining Christian Living Communities, she served as President and CEO of The Eden Alternative, an international non-profit organization focused on creating quality of life for older people and their care partners. She is a licensed nursing home administrator and a Reframing Aging facilitator.
Jill is the author of Disrupting the Status Quo of Senior Living: A Mindshift and speaks internationally on topics including ageism, leadership and culture change.
Bryon Childs, CPA
Chief Financial Officer
Bryon E. Childs, CPA, MBA, Treasurer and Chief Financial Officer for Christian Living Communities, was hired in 2007. He is responsible for the financial operations of the CLC Organization. Mr. Childs received his BA in Economics from the Indiana University and received his MBA in Corporate Strategy from Vanderbilt University. From 2004 – 2007 Mr. Childs was the Assistant Controller and Director of Finance for Quiznos Corporation in Denver, Colorado. From 2001 – 2004 he served as the Controller for Discount PC International in Centennial, Colorado. From 1999 – 2001 Mr. Childs marketed and sold investments for Edward D. Jones in Denver and from 1989 – 1998 he served as Controller for Buyers Healthcare Cooperative in Nashville, Tennessee. Mr. Childs served as the Treasurer on the Board of Directors for DenverWorks. He is a member of the American Institute of Certified Public Accountants and the Colorado Society of Certified Public Accountants. In 2017 Mr. Childs completed the LeadingAge Larry Minnix Leadership Academy.
Jayne Keller
Chief Operating Officer
Jayne brings more than 30 years of experience in senior services, ranging from skilled nursing administration to operating a full continuum community including assisted living and independent living. She currently serves as Chief Operating Officer for Christian Living Communities and Cappella Living Solutions. Her solid operational talent has brought many successes to the organization and she continues to lead the industry with innovative and creative approaches to significant challenges within the profession.
Prior to joining CLC, Jayne worked for two for-profit organizations in Colorado. She served for several years on the Board of Directors for Colorado Health Care Association and served as the state leader for National Centers of Assisted Living. Most recently, she completed a three-year commitment as the chairperson of the LeadingAge Colorado Conference Planning Committee. Jayne is a proud alumnus of the LeadingAge Leadership Academy, completing her academy journey in 2015.
Jayne holds a Bachelor of Arts degree from Western Illinois University and a Master of Science degree in Health Services Administration from Regis University.
Pam Sullivan
Vice President of Strategy and Communications
Pam Sullivan, Vice-President of Strategy and Communications, joined the team in 2004 in the Donor Relations department. Since then, she has held various positions include Donor Relations Director, Executive Director of Marketing and Vice-President of Engagement. Pam is responsible for internal and external communications, branding and brand messaging, crisis communication and guiding and supporting strategic initiatives. She is a "go to" in figuring out new projects and building a work flow. Pam holds BS degrees in Speech Communication and Journalism from the University of Northern Colorado. She was part of the team that created the South Denver Care Continuum (SDCC) bringing care providers together to improve care transitions and is currently working on Dementia Inclusive, a dementia education portal for the business community. Prior to joining CLC/Cappella, Pam had a 13 year broadcast journalism career as a reporter, anchor, producer and concluding as the Assignment Manager at KUSA in Denver. She earned several recognitions including two Heartland Emmy Awards. Additionally, she served many years as a volunteer coordinator for the Korean Heritage Camp, one of 10 culture camps through Colorado Heritage Camps for Adoptive Families.
Jeff Trout, CPA
Vice President of Finance
Jeff has more than 23 years of experience in accounting and financial management. He directs the overall financial operations of Christian Living Communities and assists clients in financial modeling, business plan development and market research.
Jeff provides consulting services to clients in the areas of financial modeling, project development and operations including preparing pro forma analyses for proposed Life Plan Communities and assisted living/memory support communities, assessing the impact of new services, and benchmarking a client's financial indicators. He also assists clients in obtaining financing for development and renovation projects including advising on operational issues, financial planning and project financing.
Before joining Cappella, Jeff served as the Chief Financial Officer at CLC for 10 years and as its Chief Project Management Officer for five years. In these roles, Jeff was responsible for accounting and finance functions for the entire organization and was involved in over $250 million in financing transactions, including tax-exempt bond, construction loan and bank financing. Jeff holds a Bachelor of Science in Accounting from Bob Jones University in Greenville, South Carolina. He is a member of the Colorado Society of CPAs and American Institute of CPAs.
Dan Swiatkiewicz
Vice President of Sales and Marketing
Dan joined the Cappella Living Solutions team as the Regional Director of Sales and Marketing in March of 2020. He has worked his entire career in senior care starting out as a social work assistant in a skilled nursing community in Castle Rock, CO. His background includes social work, dementia care, admissions/marketing, sales and operations. He holds an active Colorado Nursing Home Administrator's license.
Prior to joining Cappella, Dan worked for 9.5 years with Life Care Centers of America and Century Park Associates. As a part of the regional team for Life Care's Pikes Peak Region he oversaw admissions and marketing for skilled nursing along the Front Range and New Mexico. He also served as interim administrator for many of these communities during times of transition. In his last role, he was the National Director of Sales for Century Park, leading their sales operations for 43 assisted and independent livings in 20 states.
His passion is to mentor and coach team members to success, their personal career goals are as an important part of the journey as company goals. He feels strongly that a building has to be a great place to work for it to be a great place for residents to live. In his free time he enjoys hiking, snowshoeing and attempting to garden in the tough Colorado climate. He also is a die-hard Boston Red Sox and New England Patriots fan.
Brenda Johnson
Vice President of Information Technology and Chief Security Officer
Brenda Johnson, Vice President of Information Technology and Chief Security Officer for Christian Living Communities, has been part of the CLC family since 2019. Brenda provides leadership for the continued development of a secure information technology environment and solutions that improve the quality of life for older adults. Prior to the VP role at Christian Living Communities, Brenda was the Director of IT responsible for securing and stabilizing the network, execution, reducing cost through utilizing non-profit status, and focusing on a people first approach. She also let IT Infrastructure for 2 years at Statline prior to joining the CLC family. Brenda has been recognized as a caring leader that provides direction, support and training to her team members as well as cross functional team members.
Jeff Tucker
Vice President of Human Resources
Jeff Tucker serves as our Vice President of Human Resources. He is an accomplished professional with nearly 25 years of experience working in senior human resources leadership roles with school districts and various non-profits. Jeff worked more than ten years at the Mental Health Center of Denver (now known as WellPower), a community-based organization serving those living with mental illness and mental health issues as their VP of HR.
Jeff also has a law degree from Drake University Law School, emphasizing employment/labor, family, civil rights, and government relations.
He is passionate about creating career pathways and increasing internal promotion opportunities for team members. Additionally, he has championed diversity, equity, and inclusion efforts in various settings ranging from cultural committees to applying an "equity lens" to hiring practices and employee handbook language.
Jeff's broad experience in all areas of human resources and legal knowledge will be a great asset to CLC.
Angela Allen, RN, BSN
Vice President of Clinical Services
Angela Allen, RN, BSN serves as our Vice President of Clinical Services. Angela embarked on her healthcare journey more than two decades ago, initially starting in central supply at a hospital. Although she initially pursued a pre-medical path in college, she soon realized her desire for greater interaction with patients and their families. This realization led her to enroll in a nursing program, where she began her career as a technician at Craig Hospital. Over time, she acquired her LPN and RN licenses.
For the past twelve years, Angela has been an invaluable member of Christian Living Communities, embracing every opportunity for growth and professional development, including furthering her education. She has flourished in various roles including Director of Nursing at Clermont Park and regional support. She has gleaned valuable insights from the remarkable individuals she has encountered within the organization. Angela's unwavering dedication lies in empowering individuals to enhance the quality of life for both residents and guests in our communities.
Jim Kok
Executive Director of Chaplains
Jim Kok, Executive Director of Chaplain Services for Christian Living Communities, has been a part of the CLC family since 1986. He has held a number of positions within the organization, including Life Enrichment Director for both Clermont Park and Someren Glen Communities. He has been Chaplain for the organization since 1993. Chaplain Kok has a Bachelor's degree in Sociology from Calvin College in Grand Rapids, MI, and is a Board Certified Clinical Chaplain through the College of Pastoral Supervision and Psychotherapy. He is licensed minister and an endorsed Chaplain of the Christian Reformed Church in North America. He supervises the CLC Chaplain Team, and is responsible for all spiritual care and services for Christian Living Communities.
Jenny Graham
Regional Director of Operations
Jenny Graham first started with Cappella Living Solutions in September of 2020 and is now returning to focus on the financial operations of region 1 which includes 6 communities and 1004 apartments in Colorado.
Before joining Cappella Living Solutions, Ms. Graham worked for Century Park Associates from 2014 to 2019, where she was the Divisional Director of Operations. Jenny was responsible for developing and managing the 4 regions that supported their 43 assisted and independent living communities in 20 states.
Ms. Graham's career in senior living started 25+ years ago as a caregiver for residents with dementia and has worked as an Activity Coordinator, Social Services Director, and a Resident Director. Jenny is recognized as an Excellence in Care Specialist for the Alzheimer's Foundation of America and a former trainer for the Alzheimer's Association, Rocky Mountain Chapter. Jenny received her BA in Psychology from the University of Northern Colorado and her MHA from Ashford University in Iowa.
Ms. Graham has been married for 26 years to her husband, Tony and they have one son, Hunter, who serves in the US Navy as a Nuclear Machinist Mate. Jenny enjoys many outdoor activities and traveling.
Codi Stone
Regional Director of Operations
Codi brings a wealth of experience and knowledge to her role, having worked in Long Term Care since she was a teenager. Prior to becoming RDO, Codi was an Executive Director for one of our Cappella Living Solutions managed communities where she loved connecting with residents and families.
Codi attended Kansas State University and has a Bachelor's Degree in Family Studies and Human Services. Her experience includes working as the Commissioner of Survey, Certification and Credentialing for the Kansas Department for Aging and Disability Services. She holds a Nursing Home Administrator License and Assisted Living Administrator License in both Colorado and Kansas.
Codi thrives on helping people find answers to difficult questions and she finds fulfillment when team members, partners, residents and family members ask for support. She enjoys problem solving and helping residents feel engaged and connected, even when their requests are a bit out of the box, like reading racy romance novels to a resident whose vision was failing.
When she is not working, Codi enjoys hiking and visiting local breweries with her husband.
Nathalie Knopp, RN, BSN
Regional Director of Clinical Operations
Having been a floor nurse, nurse supervisor, case manager, Clinical Liaison and most recently, Director of Clinical Staff Development, Nathalie has been provided opportunities to gain clinical expertise in clinical research, development, organization, delivery, and evaluation of clinical education programs.
In addition, Nathalie is a Board Member of South Denver Care Continuum, a member of the Colorado Health Care Association and Chair Nurse Executive Council. Nathalie celebrated 10 years of CLC service in July 2023. Nathalie's calling has been to the elders that we are privileged to serve.
Nathalie and her husband Matt celebrated 30 years of marriage in May 2023. They have two young adults, Grace and Hugh, both in California. Family time involves walks with their dog Luna, hiking, biking, roller skating (yep, that is where she met her husband), and tending to her flower gardens. Scrapbooking to reflect, remember, and feel gratitude for those in her life is her passion.
Kayleen Gibson
Project Manager
Kayleen joined Christian Living Communities in 2010 and has worked in a number of different capacities within CLC owned and Cappella managed communities. Most recently, she helped to stabilize and bring occupancy to 100% at Bella Vita, a Cappella managed community that had struggled under previous management. Prior to that, Kayleen managed the construction and redevelopment of Clermont Park which included the implementation of a nurse call system and tablet technology in residential living. Currently, she supports the team and clients by facilitating project logistics through planning, coordinating, scheduling, budgeting and project-related administrative tasks.
Kayleen holds a Bachelor of Science degree from Metropolitan State University and a Master of Science degree in Project Management from Colorado State University.
Stephanie Manley
Director of Philanthropy
Stephanie joined Christian Living Communities donor relations team in 2023, having previously served as Director of Philanthropy at Covenant Living Communities in Westminster, CO. She has demonstrated a passion for building relationships with residents and staff. As a Certified Fund Raising Executive (CFRE), Stephanie is committed to ensuring our organization maintains ethical and accountable fundraising principles.
Stephanie began her career with non-profit organizations working with Operation Christmas Child. She spent 14 years with HCA Healthcare at The Medical Center of Aurora, where she led the hospital's volunteer services and seniors outreach program. She coordinated partnerships with staff and physicians to support local non-profit organizations through their financial and volunteer efforts.
After serving on the Food Bank of the Rockies Board, Stephanie transitioned to Director of Development from 2018-2020.
Stephanie has an MHA from Webster University, an MA in Education from the University of Colorado at Boulder, and a BS from Trinity University. She is passionate about being part of a mission-driven organization that invests in providing older adults with compassionate and purposeful living opportunities.
Traci Fralick
Executive Assistant
Traci Fralick, Executive Assistant, has been a part of the Christian Living Communities family since February 2018, supporting the C-Suite and the CLC Board of Directors. Traci is highly organized and brings 20+ years of experience as an Executive Assistant. She has worked primarily in church and parachurch ministries, serving their Executive Leaders and Board of Directors. The Fralick family originates from California moving to Colorado in January 2002. Traci and her husband, Delmar, have been married 35 years in October (1986), with two children and five grandchildren.
Amy Dore – Chairperson
Metropolitan State University of Denver Professor
Jill Vitale - Aussem
Christian Living Communities President and CEO
Dave Dookeeram - Vice Chairperson
Dispatch Health EVP / Chief of Staff
Tom Rogers
Lincoln Financial Advisers (Retired)
Rick Pilgrim
HDR, Inc. Senior Vice President
Sandy Clark
National Restaurant Consultants Part-Time Sr. Consultant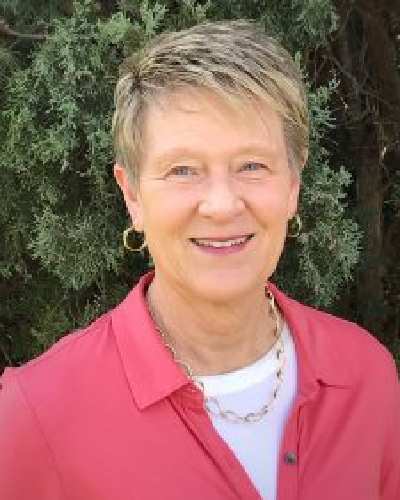 Luci Draayer
Therapist and Care Manager
Barb Hogan
Oral X-ray Lab Manager (Retired)
Kalen Van Maanen
Chatham Financial Director on Financial Institutions Advisory Group
Dave De Ridder
Pastor (Retired)
Brian White
Corporate Finance Consultant (Retired)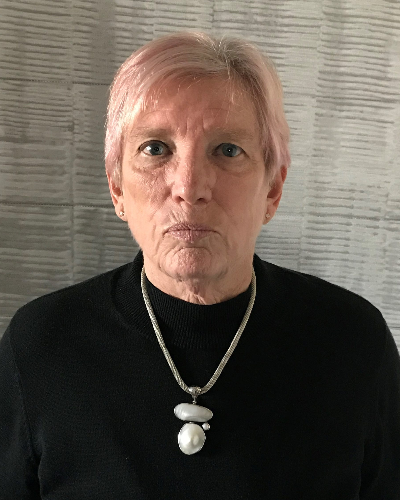 Christine Powers
Volunteer Program Developer / Fundraiser (Retired)