Celebrating Our Strength for Today and Bright Hope for Tomorrow
Aged to Perfection 2023 a Smashing Success!
October 5th's Colorado fall evening provided the perfect backdrop for a warm evening of fellowship and fun! The genuine warmth, caring, and mission celebration at our 2023 Aged to Perfection enveloped all who attended to honor two extraordinary women and raised nearly $100,000 for the CLC Workforce Innovation Fund.
The evenings' theme, Strength for Today and Bright Hope for Tomorrow, was evident in the program, which included honoring Jean Todd, a resident at Someren Glen, with the 30th annual Earthen Vessel Award and Pat McBride, the former Vice President of Clinical and Compliance, with the Distinguished Service Award.
Our Strength
Jean Todd is a lifelong volunteer, yet she has never considered what she does as volunteering; she's always known she should give to others. "We didn't use to call it volunteering," she shared after receiving her award. "We called it what it meant to be part of a community." Born in McCook, Nebraska with her twin sister Joan, the girls had music running through their veins. Jean and Joan sang, danced, and both played instruments, which they shared in many volunteer efforts at hospitals, for war veterans, and even for German POWs at a WWII camp nearby.
After making her home in Littleton, Colorado, she and her husband had three children. Jean led the St. Mary's choir for 20 years and helped found Magic Moments, a non-profit that stages inclusive musical productions for physically and cognitively challenged individuals, some with as many as 150 cast members.
Jean helped form and lead the Someren Glen choir and bell choir when making Someren Glen her home. During the dark days of the COVID-19 pandemic, Jean led Rosary Services and bingo as outside volunteers were not allowed in the community for a period. Jean perfectly exemplifies the Earthen Vessel biblical verse the award is based on, allowing God's gracious work to be done through her, an earthen vessel.
Receiving the Distinguished Service Award, Pat McBride shared with attendees an inspirational story of her mom's service as a nurse, her family, and just how special she thinks CLC is; she called it magical.
In her nearly 40-year nursing career, Pat served in hospitals and senior living communities. She came to CLC first as a consultant, but like many, she felt the warm CLC culture and knew she had to be a part of it.
Pat created the nationally recognized CLC Clinical Mentorship Program, dramatically improving CNA retention rates; the Norovirus Notebook, essential to decreasing the devastating effects of Norovirus in all CLC-Cappella communities; and she helped reshape the organization's Core Values into Action Value Statements which are used each day to guide the actions of everyone at CLC.
The strength of CLC during the COVID-19 pandemic is a direct result of Pat's tireless dedication and hard work. She and her team quickly pivoted to create more than 1,000 processes and policies as governmental directives evolved. Her resolve, guidance, and, at times, good humor helped strengthen CLC during the darkest days. She offered counsel to CLC and families, friends, and the general public, helping calm the waters and make a very scary and complicated situation more bearable and easier to understand.
Both honorees spoke about the importance of the CLC team members in delivering the CLC vision of creating communities where aging is honored and celebrated and the mission of providing care and services that reflect Christian love, respect, and compassion.
Our Bright Hope
Proceeds from the evening benefit the CLC Workforce Innovation Fund, providing innovative training such as the Eden Alternative for care partners, meaningful recognition, and respite opportunities such as the Pines Ranch Respite Retreats.
The Workforce Innovation Fund provides caring individuals with the opportunity to partner with CLC to care for the caregivers, efforts that tend to be underfunded due to the rising cost of care and services to older adults.
To learn more about the transformative impact of the Workforce Innovation Fund, please watch this video that debuted at Aged to Perfection.
If you would like to support the Workforce Innovation Fund, please visit our giving page to make a gift.
We thank the many people who gave baskets, experiences, and art to our silent auction, the precious friends who joined us, those who couldn't attend but still donated, and to our business partners who helped underwrite the evening. THANK YOU!
ATP 2023 - An Evening of Celebration and Fellowship
Thank You to Our Sponsors!
Leadership Presenting Partners
On October 13th, 2022, more than 275 guests gathered to commemorate Christian Living Communities' 50th Anniversary at Aged to Perfection featuring the Earthen Vessel Award. It was a marvelous evening of connection and celebration - we strolled down memory lane, heard stories of residents leading purpose-filled lives, enjoyed harmonious entertainment, and honored Greg J. Ham as the Earthen Vessel Award recipient.
Our heartfelt thanks to each of you who, through your support, partnership, and care, made Aged to Perfection a big success and will continue to enrich the lives of older adults! Together, we are creating communities where aging is honored and celebrated.
Favorite Moments from Aged to Perfection 2022
Thank you to our Sponsors!
Leadership Presenting Sponsors
Community Partner Sponsors
Supporting Partners
Compassion Partners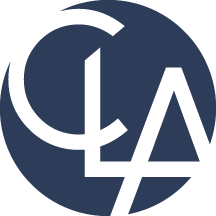 Integrity Partners
Care Partners
Aged to Perfection 2021, a Hybrid Event
Aged to Perfection, which took place on October 14, 2021, was a wonderful evening of gratitude, heartwarming stories, and our commitment to our vision – Creating Communities Where Aging is Honored and Celebrated.
We are so grateful for all who attended – both in-person and virtually – in support of older adults and the people who care for them.
A recording of the event program is now available and demonstrates the many hands and hearts who come together every day to make Christian Living Communities a truly wonderful organization to be a part of. Watch the video. Please share our mission in motion with your family, friends, church, and colleagues.
Favorite Moments from 2021
On October 15, 2020, we gathered for a virtual, live-streamed rendition of Aged to Perfection.