Attend Our Annual Fundraiser
Attend our annual fall fundraising event, Aged to Perfection, for an evening of fellowship filled with heartwarming stories and an opportunity to show your support. The evening includes the bestowing of the Earthen Vessel Award, which recognizes an outstanding Christian Living Communities volunteer.
Won't You Join Us?
Save the Date for our annual gathering enjoying fellowship, celebration, and support for CLC's mission.
Thursday October 5th 2023
6-8:30 pm
Ashley Ridge
8199 Southpark Court
Littleton, CO 80120
(near Santa Fe and County Line)
On October 13th, 2022, more than 275 guests gathered to commemorate Christian Living Communities' 50th Anniversary at Aged to Perfection featuring the Earthen Vessel Award. It was a marvelous evening of connection and celebration - we strolled down memory lane, heard stories of residents leading purpose-filled lives, enjoyed harmonious entertainment, and honored Greg J. Ham as the Earthen Vessel Award recipient.
Our heartfelt thanks to each of you who, through your support, partnership, and care, made Aged to Perfection a big success and will continue to enrich the lives of older adults! Together, we are creating communities where aging is honored and celebrated.
Favorite Moments from Aged to Perfection 2022
Thank you to our Sponsors!
Leadership Presenting Sponsors
Community Partner Sponsors
Supporting Partners
Compassion Partners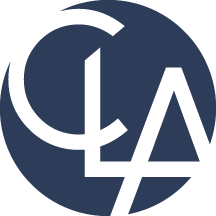 Integrity Partners
Care Partners
Aged to Perfection 2021, a Hybrid Event
Aged to Perfection, which took place on October 14, 2021, was a wonderful evening of gratitude, heartwarming stories, and our commitment to our vision – Creating Communities Where Aging is Honored and Celebrated.
We are so grateful for all who attended – both in-person and virtually – in support of older adults and the people who care for them.
A recording of the event program is now available and demonstrates the many hands and hearts who come together every day to make Christian Living Communities a truly wonderful organization to be a part of. Watch the video. Please share our mission in motion with your family, friends, church, and colleagues.
Favorite Moments from 2021
On October 15, 2020, we gathered for a virtual, live-streamed rendition of Aged to Perfection.