Meet Our Donor Relations Team Members
Olivia Mayer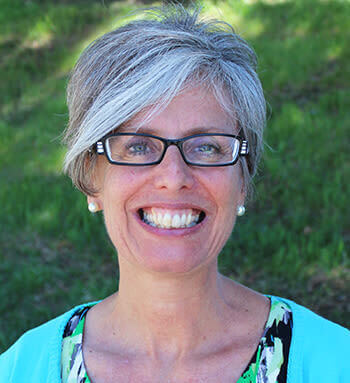 As the Director of Donor Relations, Olivia is responsible for setting strategy and identifying the tactics to encourage philanthropic support of Christian Living Communities.
Olivia's passion is connecting people with a desire to support older adults. She is driven by delivering exceptional, personalized customer service and takes a relational approach to all she does.
She joined Christian Living Communities donor relations team in 2009 after a career as a newspaper reporter and freelance writer that grew from her interest in discovering people's stories.
She is a graduate of the University of Missouri School of Journalism. In 2015, she completed the Institute for Leaders in Development at University of Denver, a unique professional development program that identifies Colorado's emerging nonprofit fundraising leaders and prepares them for the future.
You can contact Olivia by phone at (720) 974-3675 or send her an email at omayer@clcmail.org.
Nancy Slyter
Nancy joined CLC's Donor Relations Team in September, 2020 as our Annual Giving Specialist. She brings twenty years of experience and expertise serving the nonprofit sector in Colorado and at large. She has excellent interpersonal skills with a strong passion to build and strengthen relationships, creating opportunities for growth and sustainability.
"I love connecting people to the stories behind what makes a mission thrive. I enjoy creating meaningful touch points with the goal of creating lifelong, philanthropic partners." She is thrilled to be a part of the CLC family.
Nancy is also an artist and has nurtured her creative side by serving on the Board of Directors for a nonprofit art gallery, showing her art in Denver, donating her work to support local nonprofits, and teaching art to youth.
Nancy was born in New York, and considers Colorado home after living here for over 20 years. She holds a Bachelor of Fine Arts from Rocky Mountain School of Art and Design in Colorado.
You can contact Nancy by phone at (720) 974-3642 or send her an email at nslyter@clcmail.org.