Thank You for Supporting Older Adults on Colorado Gives Day 2021!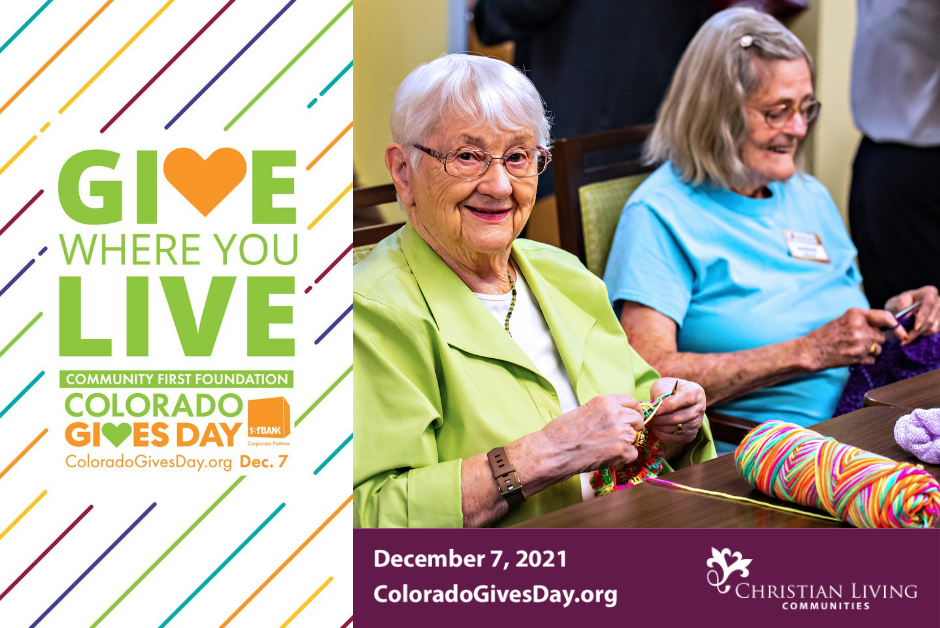 Thank you for supporting older adults and the people who care for them on Colorado Gives Day! This year we were blessed with 73 donations raising just over $21k! We will be able to do so much good from this generosity. Thank you for demonstrating your BIG hearts!
Colorado Gives Day, which was held this year on December 7, is an annual statewide movement to celebrate and increase philanthropy in Colorado through online giving.
Your donations will enable qualifying residents to continue to receive the services and care they cherish even when they can no longer fully afford it. Donations also enhance communities with enriching offerings like music, gardening, lectures along with technology to help residents stay informed and connected, and vital training for team members.
If you missed Colorado Gives Day, you can still make a gift in support of older adults on our Donate page.