Why I Love My Job with CLC
Christian Living Communities is an enriching place to work. Making a big difference in the lives of older adults and their families, being empowered to learn and grow each day and improving the workplace for those serving older adults are just a small sample of what team members tell us gives them tremendous job satisfaction.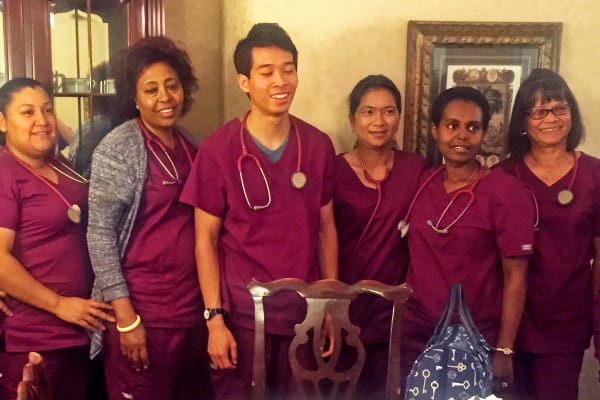 On-Site CNA Training Courses
Through a unique collaboration with Community College of Aurora and WorkLife Partnership we have CNA classes in our communities. Students can do their clinicals at CLC and have first priority for open positions. Financial assistance may be available
Don't take our word for it . . . see what team members are saying!
"Great people to work with. Amazing community with awesome residents. Competitive pay and benefits. Make you feel valued as an employee." –CNA team member
"I tell others that it's like no other place they have ever worked. It's amazing." –Maintenance team member
"Christian Living Communities is a top notch organization that really has protected the art in taking care of people." –Nursing team member