Cappella Digital Marketing Solutions
Cappella Digital Marketing Solutions (CDMS) was formed to provide non-profit senior living community operators with an affordable, customized option for digital marketing. As a service of Cappella Living Solutions, we bring years of non-profit senior living experience, passion and vision to our clients. We understand what makes non-profits unique and how to leverage it as an asset.
CDMS does not subscribe to the 'If you build it they will come' philosophy when it comes to websites. Websites are resources for prospects, lead-generation tools, and brand awareness builders. But nothing can be accomplished in a vacuum without regular maintenance and content updates. We don't charge by the hour for regular updates and maintenance, and we review site performance metrics monthly.
Experience and Success in Senior Living Digital Marketing
We understand the need to hire an agency, sometimes you just don't have the internal resources to devote to managing your Digital Marketing. Previous experience has taught us what makes an agency effective and what doesn't. The most important element is the relationship between you and your agency. They must know what makes your organization great and how to translate that into messaging and content.
CDMS has successfully managed multiple non-profit communities, all with unique services, values, and demographics. Our portfolio ranges from full Life Plan communities to smaller Assisted Living or Memory Care only, from large urban neighborhoods to small rural communities. A cookie-cutter approach to the strategies for these communities would be a disservice. Once the marketing team at CDMS creates and executes a tailor-made strategy it is not uncommon for these communities to see a 100% increase in traffic to their websites in the first year.  But traffic is only one metric. What really matters is the quality of that traffic. We work to understand the demographic and what they need to become a qualified lead.
In 2022, our efforts were recognized with a first-place win in the Aspect Marketing and Advertising Awards. While this type of acknowledgment is important to us, hearing directly from a client that "now they feel like they have a real team behind them" is even more meaningful.
Learn the essential steps to creating a digital marketing strategy that drives results for your company.
Integrated Digital Marketing
In today's digital age, marketing success requires a holistic approach that combines various strategies and platforms. Our strong relationships with industry vendors mean we bring that expertise to our clients as well. CDMS brings together the best of SEO, content creation, paid advertising, and analytics into a powerful, cohesive strategy tailored to your unique goals.
In today's digital age, marketing success requires a holistic approach that combines various strategies and platforms. Our strong relationships with industry vendors mean we bring that expertise to our clients as well. CDMS brings together the best of SEO, content creation, paid advertising, and analytics into a powerful, cohesive strategy tailored to your unique goals.
Contact the team directly at 720.408.3454
Services Offered by Cappella Digital Marketing Solutions
Your website is one of your best digital assets. We not only enhance your website's aesthetics but also employ the best SEO practices and User Experience standards to ensure your website gains visibility and trust. Monthly website maintenance, optimization, and routine changes are included in one monthly fee.
No one understands your business like you, and that is why you will have a dedicated account manager at CDMS who works to get the messaging right. We do keyword and search query research to inform blog and page content hits the right note.
We bring a wealth of expertise and experience to the table when it comes to paid digital advertising, staying up-to-date with the latest industry trends and best practices.  As a non-profit, we have experience managing Google Grant accounts as well.
Dan Swiatkiewicz
VICE PRESIDENT OF SALES AND MARKETING
Dan joined the CLC team as the Regional Director of Sales and Marketing in March of 2020. He has worked his entire career in senior care starting out as a social work assistant in a skilled nursing community in Castle Rock, CO in 2001. His background includes social work, dementia care, admissions/marketing, sales and operations. He holds an active Colorado Nursing Home Administrator's license.
Prior to joining Christian Living Communities, Dan worked for 9.5 years in various roles for a large for profit company. In his last role, he was the National Director of Sales and Marketing, supporting sales and marketing for 43 assisted and independent livings in 20 states. He is an alumnus of the 2022 class of the Leading Age Leadership Academy, this journey was a once in a lifetime professional and personal experience that has better shaped him as a leader and his desire to transform aging services. Dan is a Eden Alternative Certified Eden Associate and Eden Educator. He is passionate about person-directed care and breaking down our long established institutional models of care. He strongly believes these changes are vital to quality of life for residents and team members and to improving public perception of aging services.
In his free time he enjoys hiking, snowshoeing, spending time with his dog Scully, building Legos and is active in his local church. He is also a die hard New England Patriots and Boston Red Sox fan.
Robin Visser
Director of Marketing and Digital Strategies
Robin enjoys a wealth of digital marketing experience both in senior living and global industries. Her strengths are in digital strategies and innovative ideas. Her insatiable sense of curiosity means she is always asking, what if? Beginning her career in broadcast and video production, by 2011 she saw a future developing where digital marketing and social media would play a huge role. That curiosity kicked in and in 2012 she made digital marketing her career. With a passion for Google Sheets and color coding, Robin is privileged to lead the very talented CDMS team. In her spare time, she walks her black lab, travels with her husband and grows unusually large zucchinis.
Laura Roese
Sales & Marketing Account Manager
Laura joined the Christian Living Communities team in 2021, supporting the marketing initiatives of several CLC owned communities, CLC's "corporate" brand, and organizational departments. Laura has more than ten years of experience in brand and product marketing, content writing, and website content management. With a sincere appreciation for others' insights and experiences, her strengths are creating nuanced content for various audiences and collaborating with cross-functional teams. She enjoys being able to shift between the big picture and the fine details.
In her free time, Laura enjoys playing piano, cooking, and enjoying the Colorado mountains with her husband, toddler son, and 12-year-old forever puppy.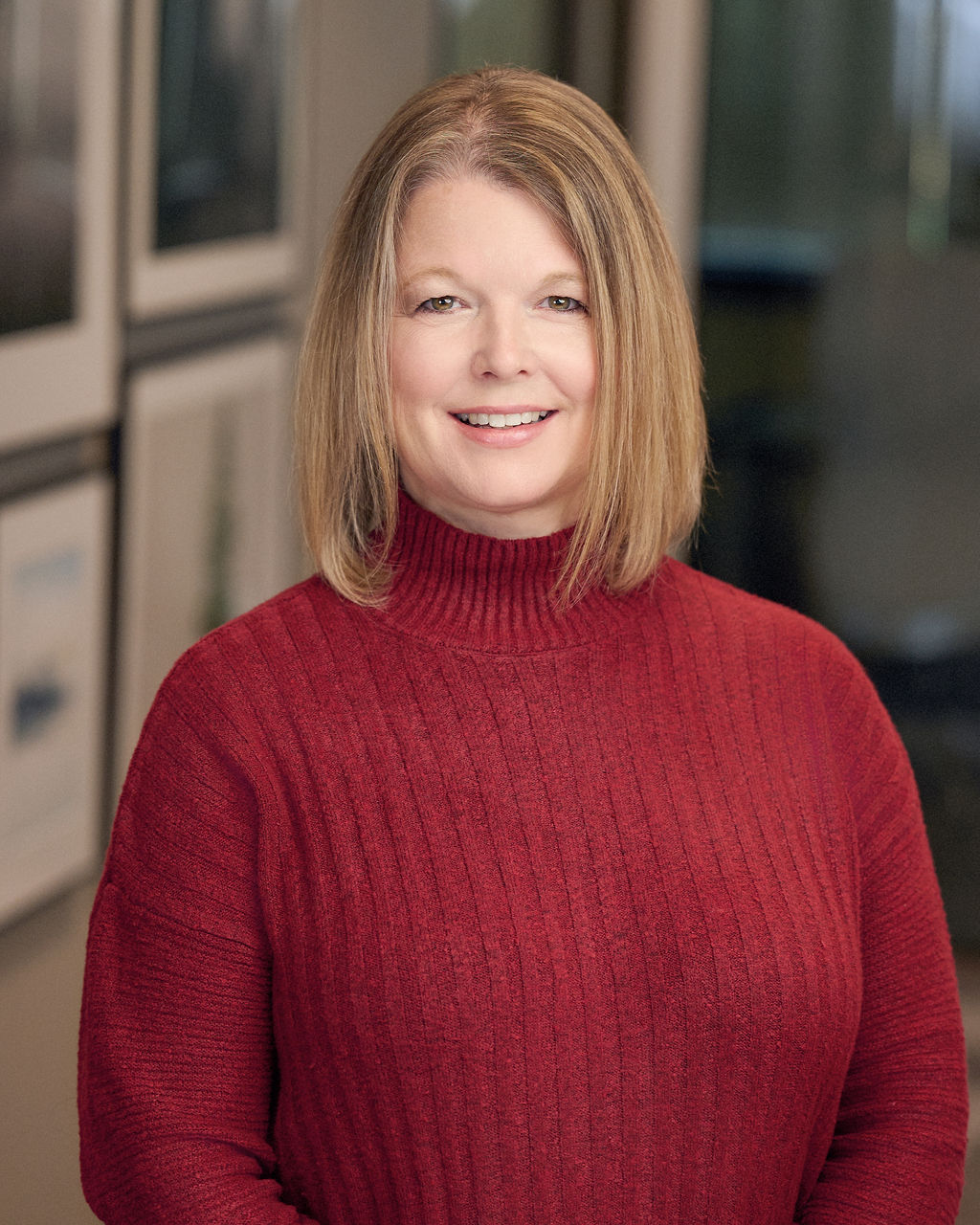 Lisa Amechazurra
Sales & Marketing Account Manager
Lisa joined Christian Living Communities in 2023 as a Sales & Marketing Account Manager with 10+ years of experience in marketing and email management, she brings expertise in the areas of brand advertising and promotions.
In addition to her marketing experience, Lisa brings to CLC a rich background and passion for senior living. Her previous experience as a Certified Nursing Assistant (CNA) in-home care has instilled in her a genuine care and compassion for seniors. It is this combination of marketing and compassion that has sparked her commitment to serving her communities and being a part of a mission-driven organization dedicated to enriching the lives of older adults through purposeful living.
Lisa and her husband, Jess, have been married for 34 years, with two children and one beloved dog Leo. They are also grandparents to one grandchild. In her free time, Lisa enjoys gardening, camping, hiking, DIY projects with her husband, and spending time with her family.
Kathryn Swezy
Senior Graphic Designer
Kathryn joined Christian Living Communities in 2016. She has worked her entire career as a graphic designer, both in for profit and non-profit organizations. Additionally, she owned her own design company, KS Design, for seven years which focused on collateral for musicians and other creative entrepreneurs.
Prior to joining CLC, Kathy worked in a graphic design/marketing capacity at Lakeshore and Globus Family of Brands in Denver and at Calco Advertising in Chicago. She earned her BA in Fine Arts from the University of Colorado in Boulder, CO and received her graphic design training at the Ray College of Design in Chicago. Her passion is to bring elements of her fine arts background into every piece she creates and to use her skills in a way that benefits and supports others.
In her free time, she enjoys photography, travel, writing and all kinds of music from 80s alternative to Americana and reggae.
Michael Beck
Web & SEO Specialist
Michael joined the CLC Marketing team as the Website and SEO Specialist in August of 2022. His lifelong interest in computers, internet technology, and websites began to take shape when he first leased a dedicated server in the late 1990s with the goal of simply putting up websites, "getting them to appear on Yahoo" and other popular directories at the time, and taking them back down again just for the fun of it. His previous background included 25 years in the Hollywood film industry, working in film exhibition, sales & distribution, marketing, client relations, and logistics & workflow. Michael's education includes a BA in Psychology from the University of North Texas.
His passion has always been in current and emerging technologies. In his free time, Michael still enjoys tinkering with personal websites that are targeted towards sharing information on narrow niche topics. He also loves to watch his beautiful Labrador, Ruby, tearing new toys to shreds.
Heather Salazar
SALES & MARKETING SUPPORT COORDINATOR
Heather Salazar has over two decades of experience in the senior living industry, with a career journey that spans from caregiver and activities coordinator to move-in coordinator, sales, and her current position as a Sales & Marketing Specialist. In 2005, she joined CLC working with the sales and marketing team at Holly Creek, a Life Plan community, where she contributed to the successful opening of the community and managed Holly Creek's social media, pioneering its online presence in an era when most senior living communities lacked one. In 2018, she transitioned to her current role.
Heather's strength is in CRM systems, event planning, marketing automation, and data-driven report generation, and she's enjoys developing her skills in PowerBI. A proactive problem solver, she constantly seeks solutions and collaborates effectively with sales teams to understand their unique workflows. Beyond work, Heather is passionate about travel and loves the Denver Broncos. Fun fact: In her 20s, Heather lived in a retirement community for five years working as a night manager.