Christian Living Communities Celebrates 48th Anniversary
Christian Living Communities | May 7, 2020
Today marks Christian Living Communities 48th anniversary as the organization celebrates Founders' Day.
Christian Living Communities first community, what is now known as Clermont Park, held its dedication on May 7, 1972, and the next day began offering love, respect and compassion to older adults in Denver as the first residents moved in.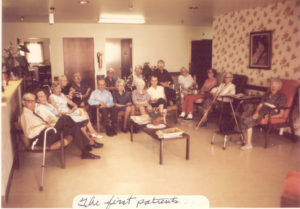 Caring has been a constant theme for Christian Living Communities from the very beginning.
In this short video, which includes historic pictures as well as glimpses of community life today, long-time team member Jim Kok, Executive Director of Chaplain Services, and Camille Burke, Interim CEO, share the triumph of coming together around a cause both then and now.