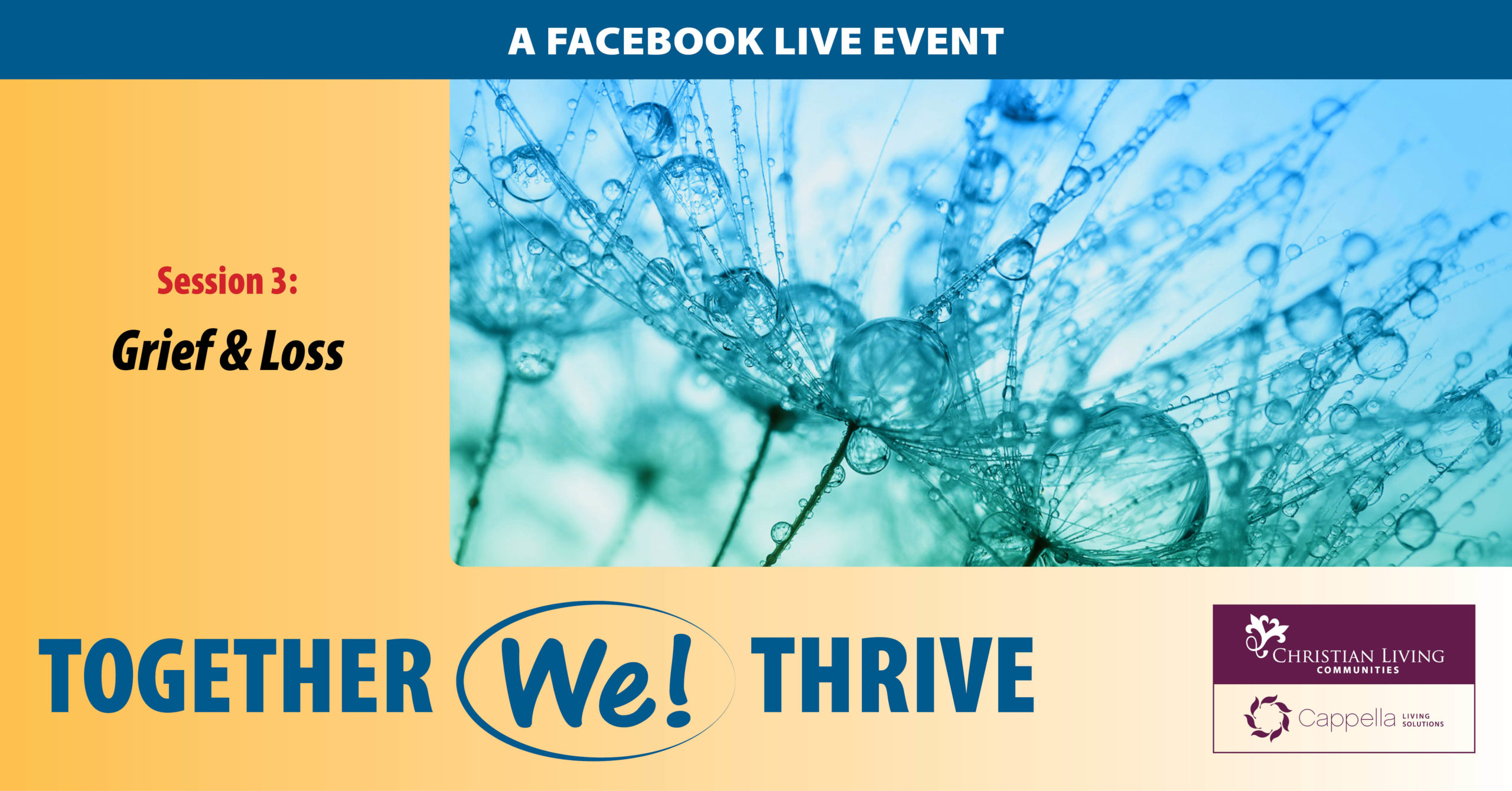 Would you like to attend this event?
Grief and Loss Chaplains Jim Kok and Brian Bortz
All of us experience losses in our lives, each of which, great or small, cause us to grieve. For most of us, this past year has been especially difficult and filled with losses, and perhaps we haven't taken the time, or have been too overwhelmed, to think about those losses and to grieve adequately. This session will remind us of what causes grief, how that grief manifests in our emotional, physical, and spiritual lives, and focus on healthy practices and resources to address the turmoil that grief can cause in our lives.
Please watch on CLC's Facebook page live on Feb 23rd. www.facebook.com/ChristianLivingCommunities